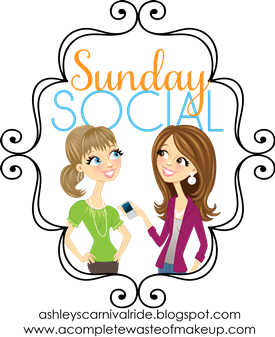 Is there anything I don't like about fall? Nah. I could spend days on this post, but I'll try and contain myself. Here is the essence of what I love about fall...

One of the great perks about living in New England is the fall season. The leaves literally light up the landscape. I don't think it's quite the same anywhere else, and I'll miss it dearly when we move on.



The food is amazing in fall. I'm not a huge soup person, but come fall I crave its warm comfort. I already have a huge stack of "must try" recipes.

The clothes! Sure, t-shirts and shorts have their place, but they are nothing compared to being enveloped in an oh-so-soft sweater. I express my fashion personality so much more this time of year because I get the opportunity to experiment with and layer really great pieces. I rarely feel that way in the summer.
The festivities! I love Halloween parties and celebrations. Our town hosts a two day event every October known as
Pumpkin Festival
, where we vie for the World Record in carved pumpkins. My husband, son and I each carve one and take it to town to enter in the count. We get to carve, but don't have pumpkins rotting on our front step. The entire town is lit up with jack-o-lanterns. It's amazing. Fingers crossed we win this year!
The decor! I was never one for scary, bloody decorations. Instead, I favor classic decorations that really scream (I couldn't resist a good pun) "Fall!". I think Halloween decorations can be pretty, fun, and understated. We love driving by houses covered in Halloween craziness, but it's just not my thing.

I love, love, love creating my son's costumes every year! He doesn't favor the typical store-bought superhero get ups, so I usually start scoping out thrift store finds in the months leading up to Halloween. He was the Mad Hatter in 2010, so I picked up funky pieces of clothing here and there until we'd built a pretty cool costume. The only thing we bought new was the hat and a little lace trim. It is hands-down my favorite costume, and it got rave reviews. It is one of my favorite things to do with him.
I turn a year older! I have never feared birthdays, and how lucky am I to celebrate in my favorite month? It's like the gifts just keep on giving in October.
I want to keep going! But, alas. I think I'll do a couple posts highlighting some of Kiddo's costumes over the years. This post took forever to write because I kept getting sidetracked by great fall pictures, ideas, and outfits. I have to move on and start writing the things I'm getting graded on!